Inhabitants of paradise island month of March meet in a special way. It was this month on March 9 in 2018 that the Balinese New Year was celebrated on the Hindu calendar of 1940. Bali accepts its calendar - the Tsaka, which is based in part on the Hindu calendar, and is partially converted by the Balinese. In each year, the celebration falls on a new number, depending on the new moon, which ends the ninth month. This Balinese tradition, so outside the island of the holiday is not celebrated. All the celebration lasted three days:

Solemn parade of monsters Ogo-Ogo
On this day (two days before the coming of the new year), loud Balinese music plays from every house in the morning and ceremonies are held in beautiful national costumes.
In the evening, the parade of monsters, which are carried along the central streets of the island, begins. This spectacular parade must be seen by tourists. It's unlikely you've seen anything like that. Each village represents its monster. Balinese compete in the size and color of the figures. Monsters depict evil demons and spirits. In the evening, the monsters are burned. In Hinduism - it is a symbol of purifying the island of demons.
On the second day (the day before the new year) on the island of Silence Day. Bali is left alone for a day without light and in complete silence. On this day it is forbidden to turn on the light and leave the house. All shops and shops do not work, you will not find a single Balinese on the street. On Silence Day, the only one in the world, Ngurah-Rai Airport does not work. If your rest falls on the Day of Silence, then you should not worry. All hotels work, but in closed mode. That is, you can easily swim in the pool on this day or go to the beach on site. But the hotel is not allowed to go out.
According to legend, this day over the island fly evil spirits. Thus, the Balinese want to show that the streets are empty and nobody lives on the island.
Local residents meditate on this day and sit in their house.
First day of the New Year
On this day, the Balinese hold festive ceremonies, go to visit their numerous relatives and spend that day with their families.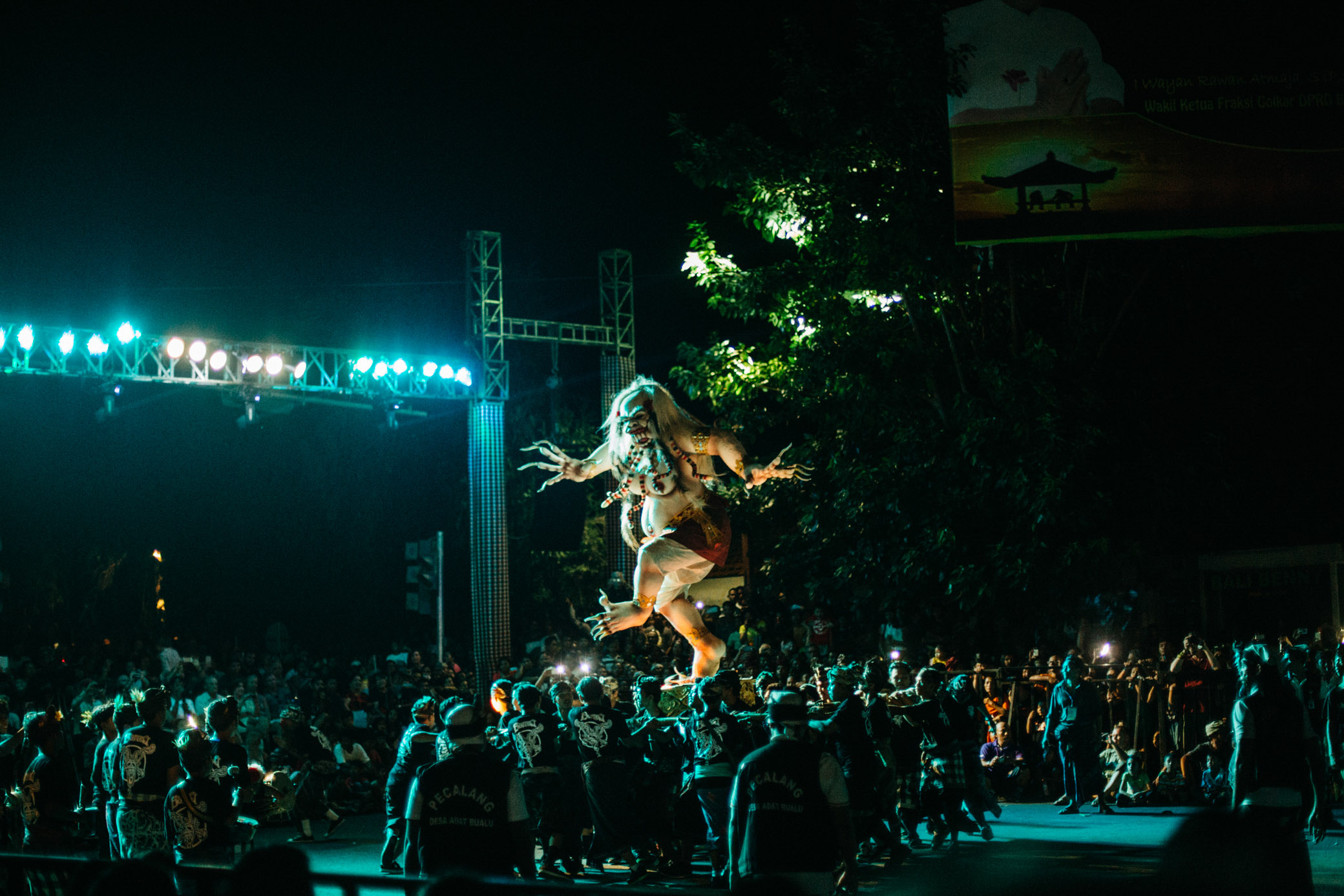 Our photographer in Bali visited the Bali New Year and captured the spectacular parade of the monsters Ogo-Ogo.